​Legal and Mutual Solicitors are conscious of the fact that the public do not have a high regard for the legal profession and bearing in mind the bad publicity continually appearing in the media this is not surprising.
Complaints in relation to Solicitors have been numerous and have had a damning and detrimental impact on the reputation of the legal profession.
Legal And Mutual are determined to reverse this perception by being entirely open and transparent in relation to the way we conduct business.
The founder of Legal And Mutual Solicitors, Peter Williams, has been a Solicitor for over 30 years having worked in Private Practise and also in the Voluntary Sector. He understands the reasons why the general public do not have a good opinion of "lawyers" generally. Solicitors firms across the country can provide the client with a legal service which is of the highest quality but at what cost? Their charges may be prohibitive to many people and/or they may simply have to many clients so cannot provide the client with the time their matter needs resulting in unnecessary and frustrating delay.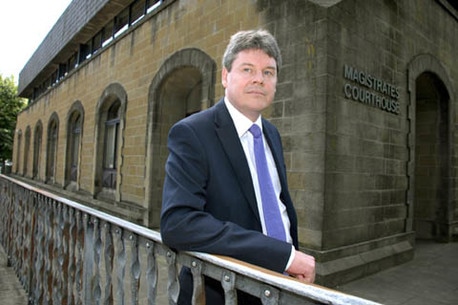 ​Legal And Mutual was established to try and reverse some of the criticism. We offer a personal and professional service with the client's best interests as our priority. The service we offer is tailored to the needs of the client. You will be able to contact us at your convenience by telephone, by letter or email so that you know exactly what is happening with your matter.
---
We will outline our fees at the start of the matter and keep you regularly updated with regard to these so that you can budget accordingly. Our charges have been set at a level to enable those in average paid employment to access legal services when needed most. Legal Aid, if available at all, is now restricted to those people on very low incomes. Where does this leave the average working person? The choice is simple instruct a Solicitor and pay fees of around £180.00 per hour plus VAT of 20% or alternatively deal with it yourself. Is this fair? We do not think so. This leaves many ordinary working people unable to obtain legal representation as the cost is beyond their means.
Cost is a major consideration but it is not the only consideration. The quality of service provided is crucial. Legal and Mutual will provide you with the quality at a manageable cost.We provide expertise and experience in many areas of law. We do not take on clients simply because they ask us to. If our work load is such that we cannot give the client the required time and deal with the matter without delay we will simply inform the client of this. Quality and speed of service is essential.
We take pride in establishing enduring relationships with our clients providing a solid base from which we can work together as a team.